Removing the Design bottleneck with CFD for Design Engineers – FloEFD Webinar
November 29, 2017 @ 1:30 pm

-

2:00 pm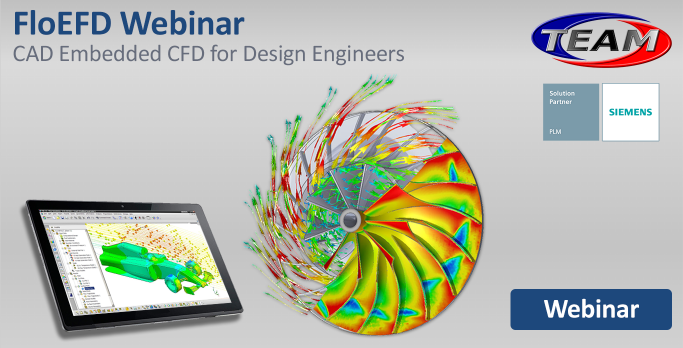 FloEFD is a CFD tool for design engineers which operates within your CAD environment, obtaining fast results removing the usual bottle neck of waiting for the CFD specialist. With auto meshing, auto mesh refinement and a solver that is designed to run on your laptop, FloEFD is an affordable, easy to use and effective tool that makes an immediate impact on your projects.
What will be covered?
Session 1: We will cover a vehicle cooling system optimising air flow paths and internal optimal coolant flow-rates. using Solid Edge CAD
Session 2: We will investigate external airflow, the example being a formula 1 car showing achievable solve times on a lap top. using NX CAD
Register today to learn more about how FloEFD could speed up your design processes. All webinar attendees will be able to access a 30 day FloEFD trial.