AMESim for Concept Stage Simulation Webinar – January 26, 2017 @ 2:00 pm – 2:30 pm
January 26, 2017 @ 2:00 pm

-

2:30 pm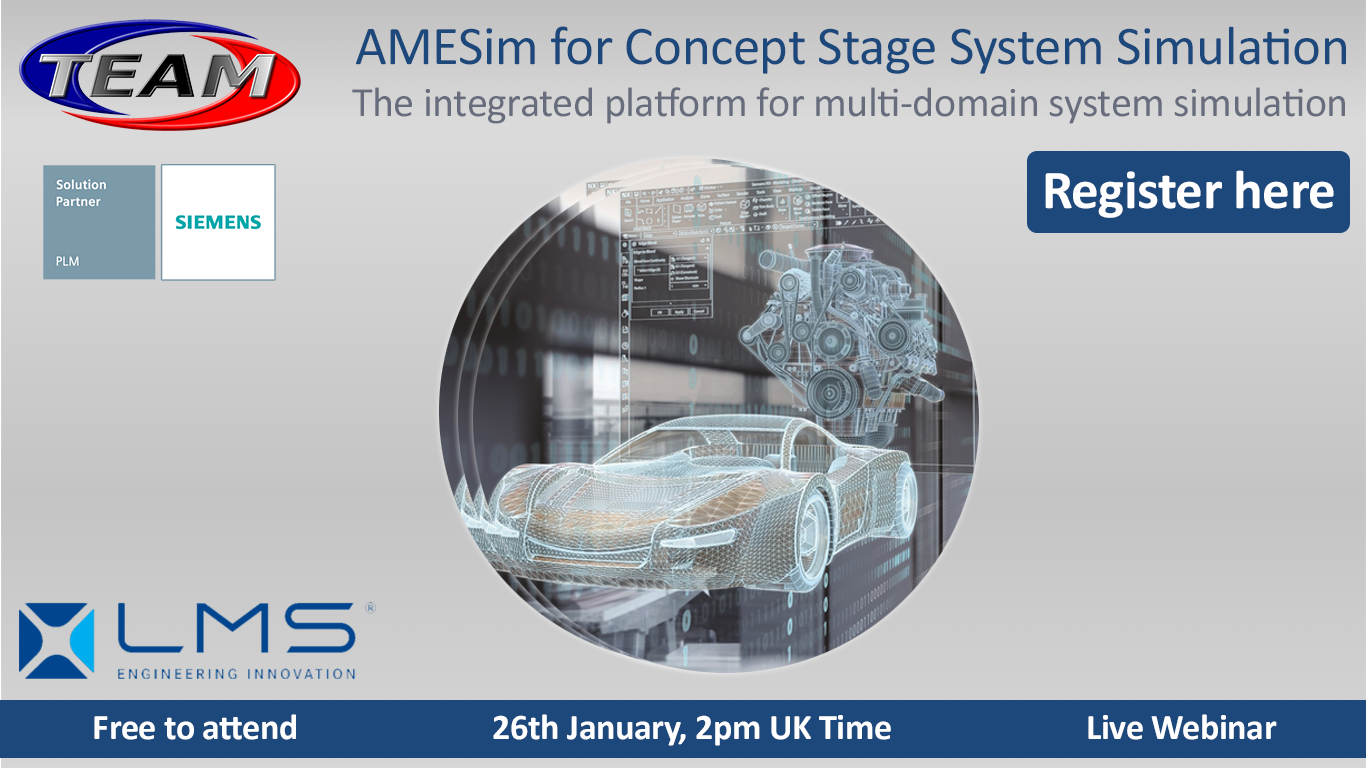 Welcome to TEAM Engineering's AMESim webinar.
Are you interested in knowing more about the role AMESim plays in a business? It's an intuitive platform that has broad benefits which could help your business excel in system simulation. The platform, which has successfully been on the market for 22 years, has enabled design engineers to understand their systems and is now enabling control engineers to test and optimise their code.
Get a head start by registering for our free webinar.
Agenda
– Introduction to the AMESim Suite
– Hydraulic library introduction
– System level and component level modelling
– Investigate cause and effect
– Optimising a design to meet requirements with the inbuilt optimisation tool
– Live Q & A
Register for our webinar with a live demonstration.
Date:

January 26, 2017

Time:

2:00 pm - 2:30 pm

Event Tags:

Website: