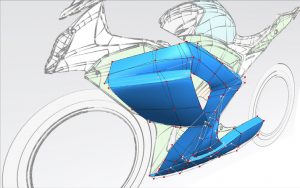 Siemens NX MACH Design solutions
Introduction to document:
The NX MACH™ software products are prepackaged solutions delivering high- performance computer-aided design (CAD) capabilities of NX™ software, the leading solution for mechanical design. They offer competitively priced solutions tailored to specific product development roles, practices and processes, in four performance tiers.
Value-added upgrades are available to move customers from one tier to the next. Each package delivers complete capabilities for production work. NX MACH 1, 2 and 3 solutions include engineering process management capabilities for improved design team collaboration. Optional extended engineering process management tools provide scalable collabo- ration and advanced management.
All of the NX MACH design solutions share a common denominator of high-performance CAD functions and the ability to use power- ful high-definition 3D (HD3D) Visual Reporting, enabling designers and engineers to quickly understand key elements of their designs. Each level of the solutions builds upon the other, providing increasingly more sophisticated and advanced design capabilities.
Download full PDF brochure >>>