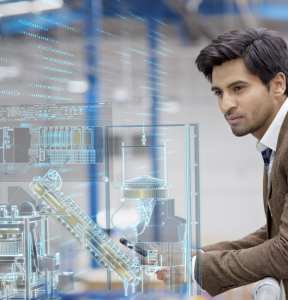 NX – Power to reshape the future
NX™, the product development solution from Siemens PLM Software, delivers the advanced performance and leading-edge technologies you need to master complexity and compete globally. Supporting every aspect of product development, from concept design through engineering and manufacturing, NX gives you an integrated toolset that coordinates disciplines, preserves data integrity and design intent, and streamlines the entire process.
With the broadest, most powerful and best integrated suite of applications,
NX boosts productivity to help you make smarter decisions and deliver better products faster and more efficiently.
More than a toolset for computer-aided design, engineering and manufacturing (CAD/CAM/CAE), NX also enables
collaboration between designers, engineers and the broader organization through integrated data management, process automation, decision support and other tools that help you refine your development processes.
Companies worldwide are realizing the distinct benefits of NX product development solutions. You can see immediate and long-term business results as our solutions enable you to: Transform your product development process so you work smarter, not harder, finding new efficiencies to drive innovation and capitalize on market opportunities. Make smarter decisions faster by providing up-to-date product information and analytics to better address engineering, design and manufacturing problems.
Download full PDF brochure >>>